Overview of the My Car App
Remote start, lock, unlock, or locate your car just by pushing a button on your smartphone.
My Car Connects Your Car like never before, providing an entirely new level of 2-way interaction with your vehicle. Connectivity is managed through our cloud services network linking car and app.
Control multiple vehicles with a single account – great for families! – and assign more than one user to control a vehicle.
View FAQ

«Control My Car»

section
Start or Stop your vehicle's engine from anywhere in the world
Door, Trunk or Hatch easy Access
Control your vehicle accessories
Ultra-Fast communication
Protect your app with a Pin for added security
Manage multiple cars in the same account
Manage up to 4 different users on the same vehicle

«My Car status»

section
Realtime action processes
True Engine Runtime status
True Realtime Doorlock Status
Remote Starter Trouble code notifications
Theft Alarm Notifications for break-ins
Battery level indicator
Telematics signal strenght

«Customize My Car»

section
Select your vehicle image to display
Add a maximum of 4 different Auxiliaries
All Auxiliaries are fully configurable

«Locate My Car»

section
Locate current position of My Car using the internal GPS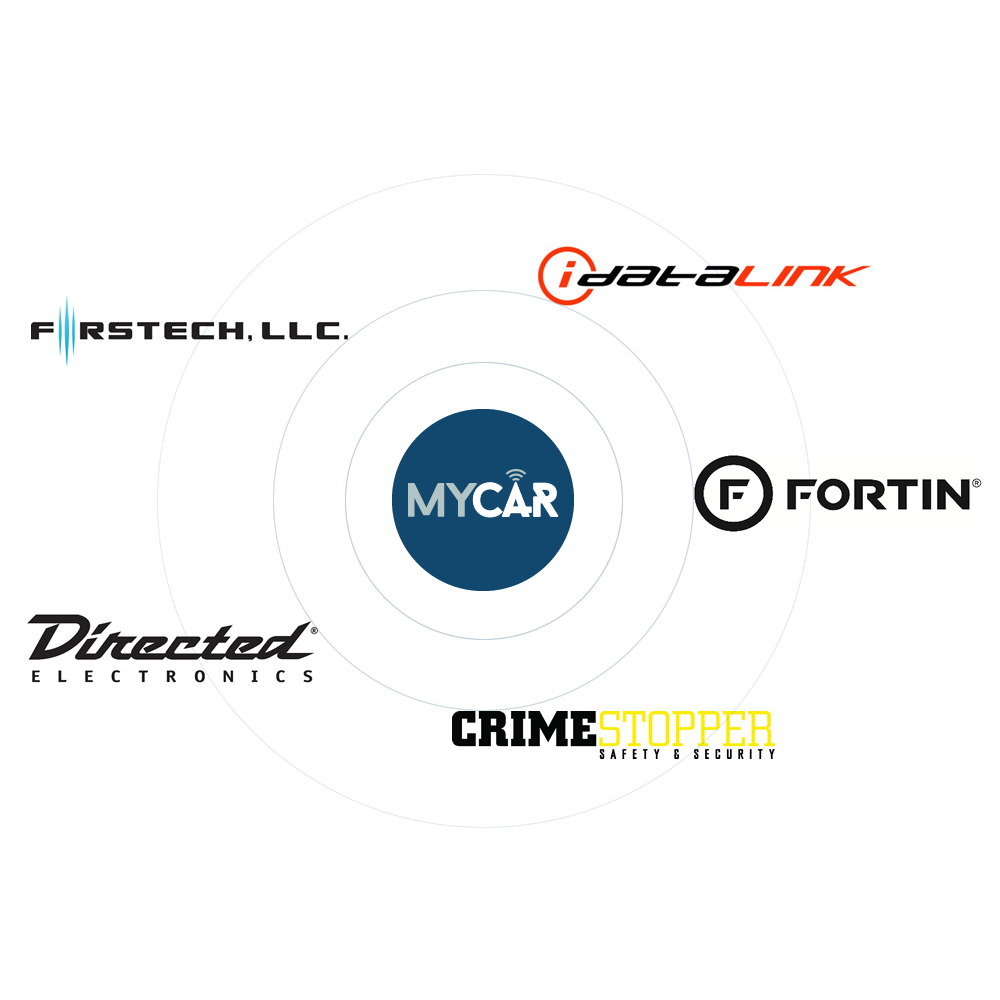 Compatible Remote starters
MyCar Controls system is compatible with the following remote starter brands and models.
ADS iDatalink

HCx
VWx
BMx
BZx
AKX
Directed Electronics

DBALL 2
DB3
4X10 / 5X10
DS4+
ASTROSTART

AF-D600
AUTOSTART

ASD200
ASD600
Fortin Electronics

EVO-ALL
EVO-ONE





StandAlone Mode

Only Instant GPS locate function is active. All other functions are disabled.
Firstech

Compustar 7000 series
Compustar 6000 series
Compustar FT-xxx-DC
Compustar FT-DC2 / FT-DC3
Crimestopper

RS-00
RSx-G5
SP402 / SP502
VOXX
Flash Logic: All FLRS RS modules EXCLUDING FLCAN
Prestige/Pursuit: All E model's w/ telematics port (Except PRO9233E)
Code Alarm: CASECRS, CARS & CA4555
Plans & Pricing
US Pricing
ONE YEAR
$0
Service included with device purchase
* Renewal: $29 USD per additional year
Canadian Pricing
ONE YEAR (AR-3HU-1)
THREE YEARS (AR-3HU-3)
$0
Service included with device purchase
* Renewal: $40 CAD per additional year